EAA B-17 \ Flagstaff Airport
From 856wiki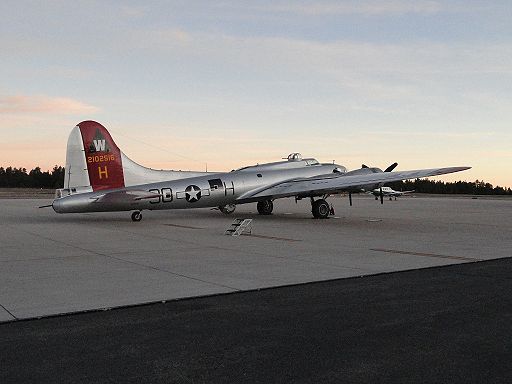 Aluminum Overcast sits on the ramp in front of Wiseman Aviation in Flagstaff as the sun sets.
The two day event was a success, with three flights full of customers and a steady stream of visitors while the aircraft was on the ground. Due to weather at the next stop, Torrance, CA, the B-17 crew ended flights and tours early and prepared to depart on Wednesday with some members of our chapter.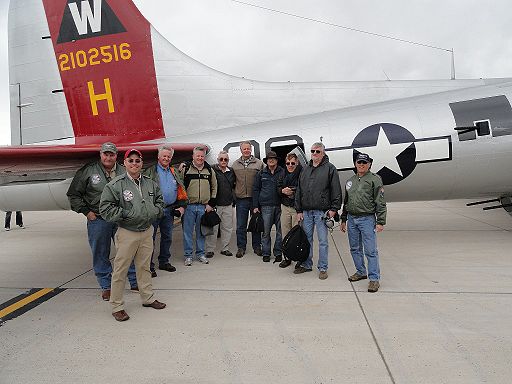 Flanked by the B-17 crew members are Chapter 856 members - from left - Larry Diebel, Adam Diebel, Phil Cobbin, Tom Sutton, Nelson Hochberg, Dave Sanders, and Jim Jones, ready for the flight to California.
Unfortunately, the weather moved faster than expected and arrived in Flagstaff before they could get airborne. The flight left the next day and our members who went along reported a wonderful time.