Flagstaff Airport 2011 Open House
From 856wiki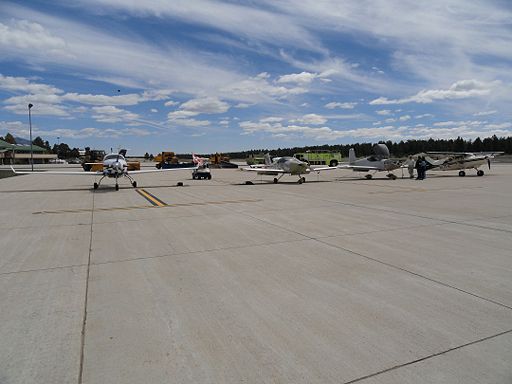 In conjunction with Military Service Appreciation Day in Flagstaff, the airport holds an open house, inviting relatively local military air assets to display some of their equipment to the public. At the same time, local pilots display their aircraft and several pilots fly Young Eagles all day long. As you can see from the above line-up, the static display was well represented with a Lancair Propjet, two RVs, and a Maule. You can also see that the weather was gorgeous, especially after earlier in the week when it was actually windy and snowing.
Additionally, the chapter operated a PA with a transcevier tuned to the tower frequency. This allowed visitors to eavesdrop into the flights of the Young Eagle aircraft as well as transient aircraft.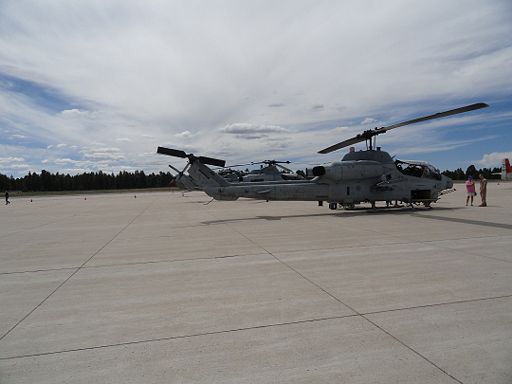 A number of rotorcraft attended. In the foreground are two AH-1 Cobra helicopters with a UH-1 Huey provided by the Marine Corps along with several personnel who spent the day talking to visitors.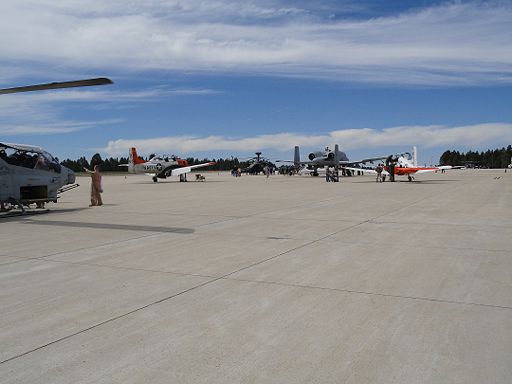 We also got several fixed wing aircraft, including an A-10 Warthog flown by Maj. Robert A Burdette courtesy of the USAF. It is flanked by a T-6 Texan provided by the Training Command, NAS Pensacola, and a T-28 courtesy of Planes of Fame out of Valle Airport. In the background is a National Guard AH-64 Apache.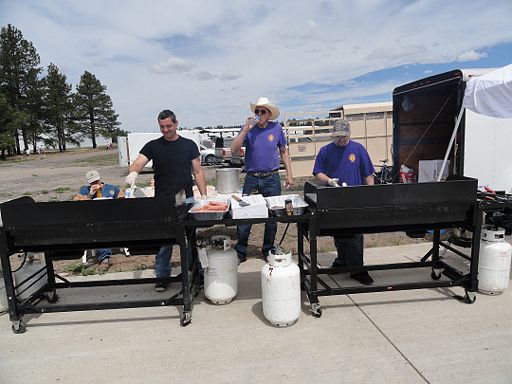 Our EAA members kept busy serving hamburgers, hot-dogs, chips, and soda to the many hungry visitors.