Thunder Over Coconino \ Valle Airport
From 856wiki
Valle Airport put out the call, with their Ford Tri-motor down for renovation, and several interesting aircraft made an appearance. Along with the P-51, there was a T-28 and a Stearman giving rides all day. And a helicopter was also doing sight-seeing trips. On the ramp alongside Valle's own vintage aircraft were two additional Staggerwing biplanes - almost an impromptu convention. In addition, there was a vintage and custom car show and many concessions. Best of all, the weather cooperated with mostly clear skies and light winds all day.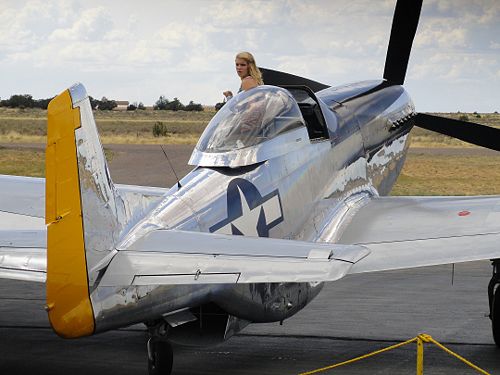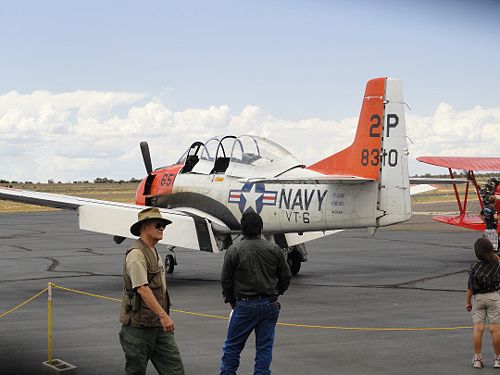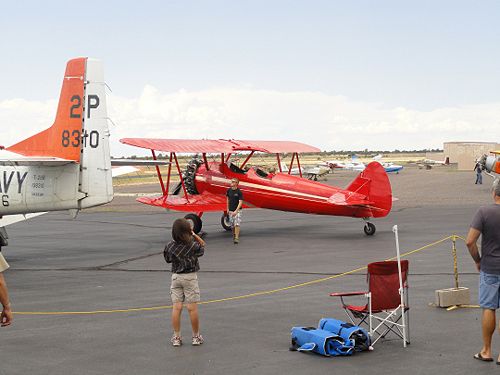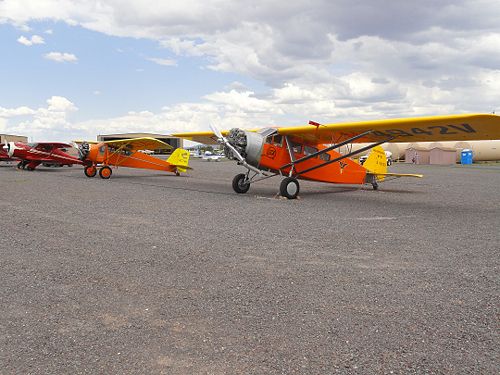 Our chapter, with the assistance of the Flagstaff Lions, sold hamburgers, hot dogs, and cold drinks to the crowds. We'd like to thank everybody who contributed. Especial thanks go to the Seibold and Gobiel families who host and organize this event and gift us so charitably from the proceeds. Pictured below are John Seibold and Norm Gobiel (Valle airport owner and manager, respectively), who make all this possible.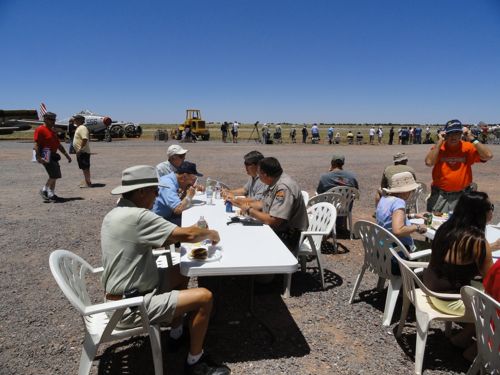 The day culminated with a banquet catered by the Grand Canyon Squire Inn from Tusayan (awesome food every year) and a silent auction whose proceeds also benefit our chapter's efforts to bring aviation to youth. At the banquet we were treated to a talk by Erik Lindbergh and afterwards a fireworks display put on by the nearby Flintstone's Bedrock City campground.